Renttropolis Online Propert Management Software solution for Landlords and rental property owners.
Renttropolis™ is a web-based property management software solution for landlords and property management companies who want to manage their real estate properties and investments with simple, powerful tools to get the most out of their time and money.
Track all income and expenses
Maintain all tenant information
Maintain all vendor information
Lease Mangement
Collect Rent Online by ACH or Credit Cards
ALL information in one place
Document Management
Access your account anytime from anywhere with an Internet Connection
Everything in one place! No matter where you are or what time it is,
you can know exactly where you are at the touch of a button.
Renttropolis proudly uses Paylease for our rental payment processor.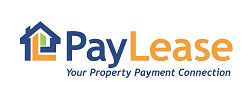 Save time and money by using online property management software.
Throw away the binders, get rid of the sticky notes, spend time building your business instead of being buried in paperwork.
Whether you manage a single unit or own multiple properties, you will benefit from our online property management system.
Improve cash flow
Increase Communication
Be better organized
Developed by Landlords FOR Landlords!
The Renttropolis™ Community:
Earn up to 20% on each referral you make to Renttropolis™,
click here to find out more about our affiliate program.
Renttropolis™ Rental Book and Software Store
Renttropolis™ Privacy Policy